Benewake and Jabil Sign Strategic Cooperation Agreement to Accelerate the Mass Production of Automotive-grade LiDAR and Empower Intelligent Driving Safety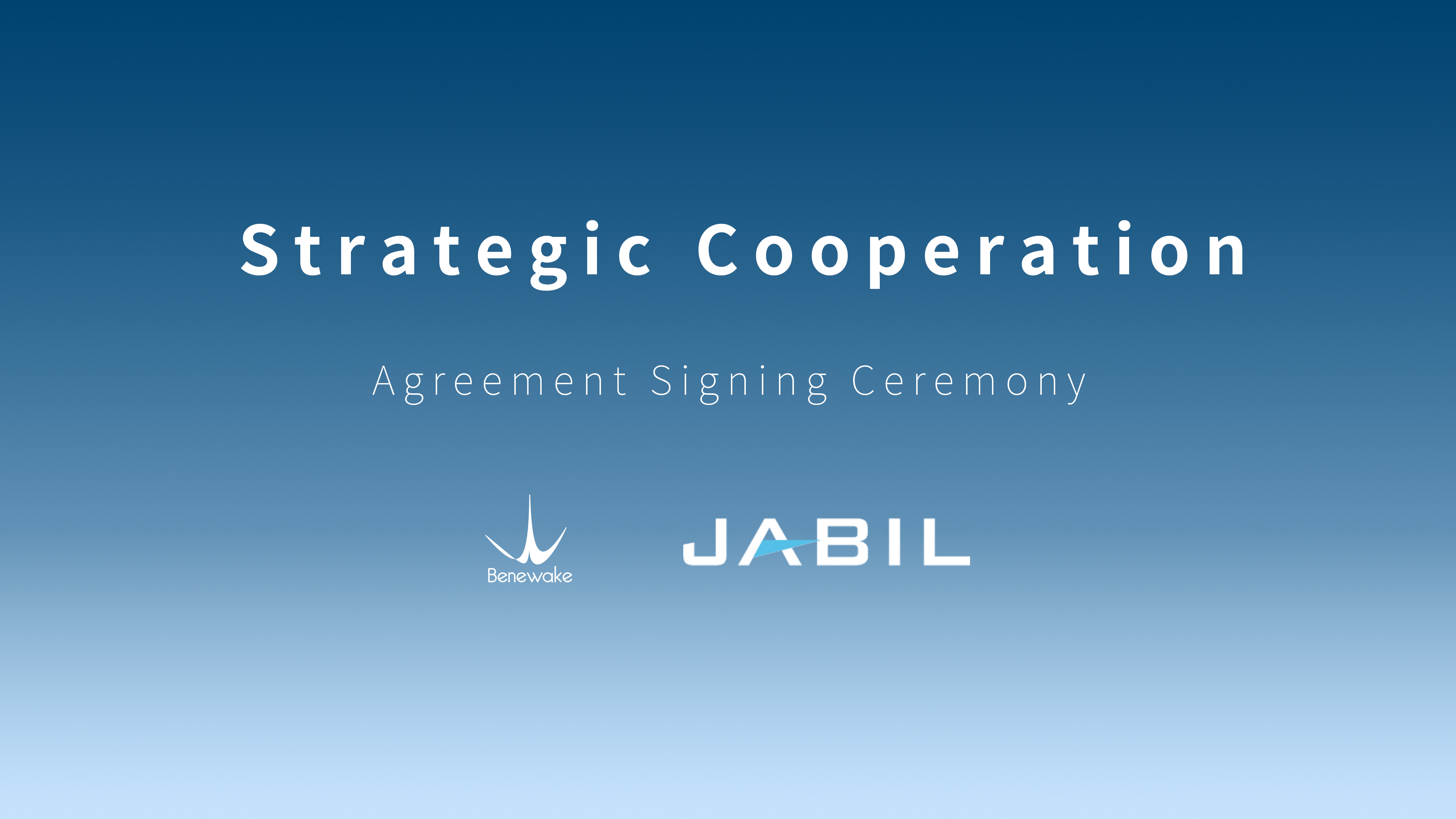 (January 7 2023, Las Vegas) At CES 2023, Benewake and Jabil today announced that the two parties entered into strategic agreement to deeply cooperate around the mass production and delivery of Benewake's new generation LiDAR AD2, which is 512 lines automotive-grade LiDAR. Yuan Li , CEO of Benewake, Da Shu, CTO of Benewake, Kai Zheng, CGO of Benewake, Chad Morley, Senior Vice President of Jabil Automotive & Transportation, Angelo Efthyvoulidis, Vice President of Jabil Global Business Units together attended the strategic cooperation signing ceremony.


According to the agreement, Benewake will work with Jabil to industrialize and deploy a dedicated LiDAR production line to meet Automotive standards. Jabil's manufacturing experience, global supply chain management and quality control in the field of automotive-grade electronics production, complements Benewake's deep technology experience in the field of LiDAR. The two companies will work together on the mass production and delivery of Benewake's new generation 512 lines high-performance automotive-grade LiDAR AD2.


Benewake officially released the next generation 512 lines high-performance automotive-grade LiDAR AD2 at the new product and strategy press conference at the end of 2022. With a large field of view (FoV) of 120°x25.6°, 10Hz frame rate, and up to 0.05°x0.05° angular resolution, AD2 is able to clearly identify the outline and shape of small targets from up to 200m away. In addition, AD2 also has full FoV high-definition detection capabilities with a vertical angular resolution of 0.05°. As a 512 lines high-performance LiDAR, AD2 adopts 2D high-precision scanning and many other self-developed technologies of Benewake, and finally achieves a comprehensive balance in terms of high performance, vehicle reliability, cost, and exterior dimension. At this stage, AD2 has obtained a major design-win with an anticipated 180,000 unit forecast and starts full delivery in 2023.


At the signing ceremony, Benewake and Jabil discussed the prospects of automotive driving and LiDAR, as well as how to ensure the mass production of high-performance LiDAR at the manufacturing level: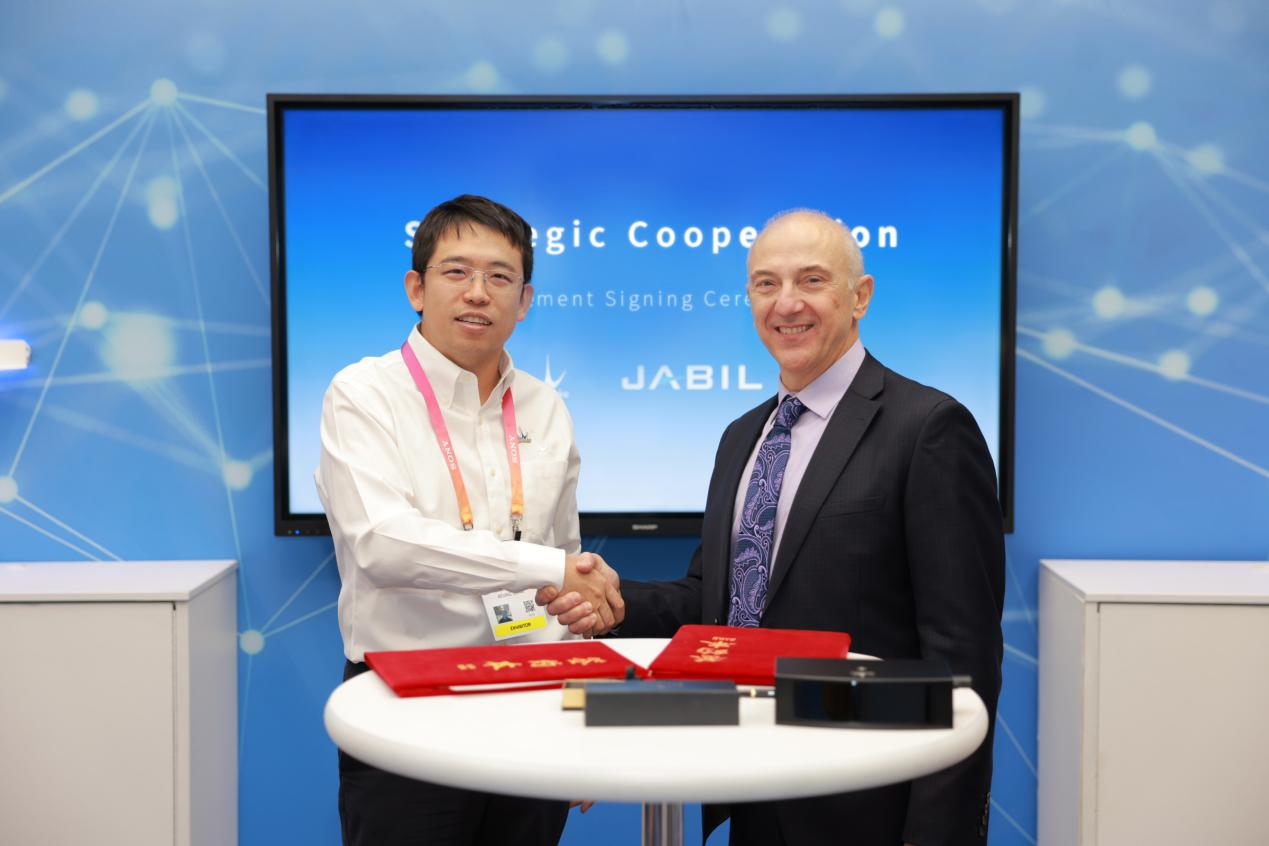 (Left: Yuan Li, CEO of Benewake; Right: Angelo Efthyvoulidis, Vice President of Jabil Global Business Units)
Yuan Li, CEO of Benewake, said that delivering LiDAR and empowering driving safety to every intelligent vehicle through high-specification, high-quality and high-efficiency manufacturing is the primary condition that Benewake considering about the mass production. Jabil, as a world-renowned product solution provider, has created tremendous value in the production and manufacturing of the automotive industry. The strategic cooperation with Jabil will not only accelerate the commercialization of Benewake in the field of intelligent driving, but also accelerate the popularization of intelligent vehicle driving safety.


Angelo Efthyvoulidis from Jabil said "The Automotive Industry is seeing rapid adoption of high-performance LiDAR sensor-based advanced driver assistant systems (ADAS), to meet industry regulations for safer vehicles and enable autonomous driving. Jabil is honoured to partner with Benewake in the manufacturing and production of its automotive-grade LiDAR technology, which will help create safer roads for drivers and pedestrians".


As the core sensor, LiDAR will play a crucial role when encountering the development opportunities of intelligent driving and future transportation. As a veteran company, Benewake has created 512 lines high-performance automotive-grade LiDAR, which is named Benewake AD2, to match the requirement of safe driving in the intelligent vehicle industry. At the same time, after two years of in-depth communication, both companies reached a consensus on "empowering intelligent vehicle safety". Jabil will provide efficient production and high-quality assurance for the mass production delivery needs of Benewake's high-performance automotive-grade LiDAR. Jabil and Benewake will work together to provide higher performance LiDAR products for the intelligent vehicle industry while making the future driving experience safer and smarter.


In the future, Benewake and Jabil plan to maintain a long-term and in-depth cooperation, adhere to the concept of safety and reliability and jointly and continuously promote the reform of the intelligent vehicle industry.